Dancing around the World
A friend from California sent me as a New Year's greetings a link to a very inspiring video posted on the NASA-website (astronomy picture of the day). However, this one wasn't about spacecrafts or galaxies, but of a man by name Matt Harding traveling around the planet and dancing. And animating people everywhere to dance with him.
The video is also on YouTube, and elsewhere. He has a website: Where the Hell is Matt?, where you can read more about him.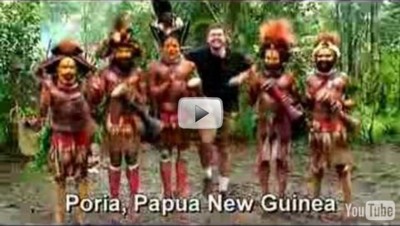 Matt got his journey around the world financed by a chewing gum producer, on the site of which you can also download the video in hi-res and different formats. Through his dances he is spreading joy and inspiration.
My friend sent the link with the words: "The video reminds us of the Tibetan's quote 'May the Love of the divine Self be shed abroad in our hearts, through our Group and throughout the World. And may the power of the spirit of Man triumph.' And so it is…"