The Beginnings of the Paracelsus Centre and a May Call Celebration
In 1993, on a flight to Europe, Sri Kumar read an article in an inflight magazine about Paracelsus, the great occultist, alchemist and healer. At that time, there were celebrations in Switzerland of the 500th birthday of Paracelsus. Sri Kumar decided to visit the birthplace of this great initiate. So together with Jesus and Tiziana they walked the 5 km from Einsiedeln to the place where Paracelsus was born. Lying on a meadow, he had the vision of an Eagle with the inspiration that some day there would be a centre dedicated to Paracelsus at this place.
On 29 May 1999, the May Call Day, Sri Kumar made a trip with the group members from Mt. Rigi to the Paracelsus centre and suggested the next day that it would be good to dedicate some activity to Paracelsus at this place. Two weeks later, members of a Swiss group rented a small apartment in the house – the start of the Paracelsus Centre. And in December 1999, Sri Kumar gave a fascinating seminar on Paracelsus in Einsiedeln, and we all visited the new centre on the birthday of the initiate. Since about 10 years, the Paracelsus centre is now rent by the WTT – offering a space for meditation and study at this sacred site.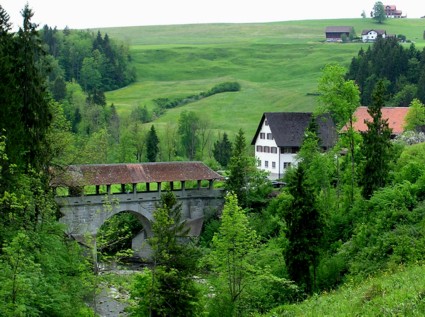 The Devil's Bridge over the Sihl river and the house at the birthplace of Paracelsus, where the Paracelsus centre of the WTT is located.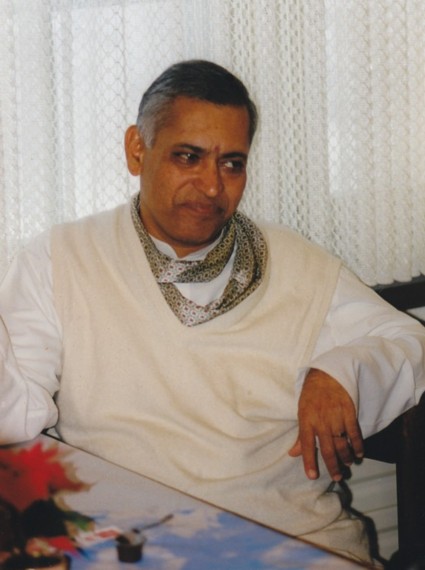 Sri Kumar visiting the Paracelsus Centre, 17 Dec. 1999
Now, 15 years later, we gathered there as a group of 9 persons from Germany and Switzerland for a May Call celebration. The days before and after were clouded, partly it was raining but on May Call we had brilliant weather. And a beautiful meeting filled with subtle energies which images better describe than words. So here are some impressions of our small group living.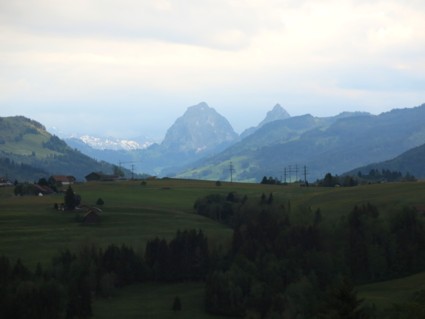 View from the hill behind the Paracelsus centre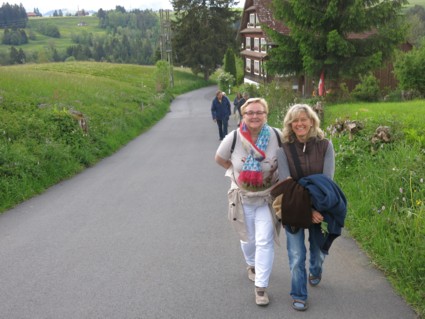 Walking up the hill to the hotel on the top of the Etzel Pass

The memorial stone with an image of Paracelsus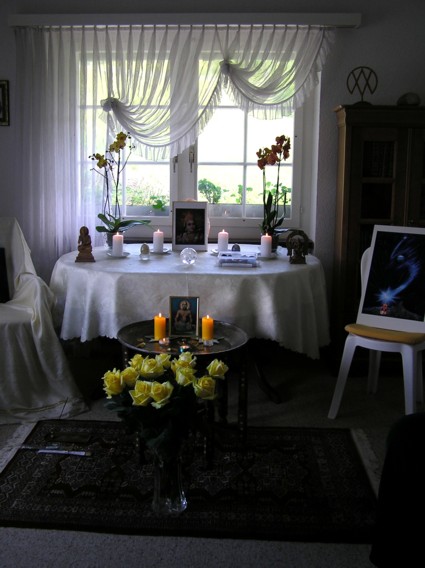 Inside the Paracelsus centre – our little May Call altar

Early morning on May Call – walking to the river to do a fire ritual

A thrilling ambiance at the board of the Sihl river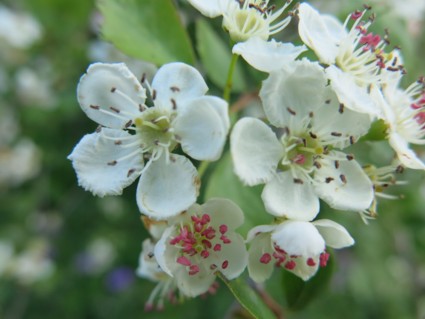 Apple flowers sending spring greetings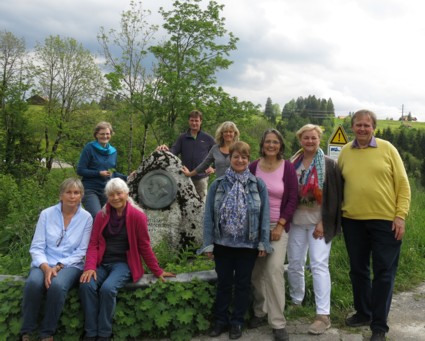 Gathering for a photo with self-timer at the Paracelsus memorial stone