No Right to Suicide
A friend wrote me that she just experienced a shock, because a close family member had tried to commit suicide. Normally a suicide or an attempt is a cry deep from the soul, which is not finding the right way through life, not knowing how to find a good solution to face the tasks it has been committed to solve in this life.
From a spiritual point of view, there is the knowledge, and sometimes also the experience, that we as inner beings are immortal, and death does not exist, only for the body. So there is no end to our work, even if we commit suicide. It is important to understand that when someone commits suicide, he doesn't solve the problem, but will be confronted with more problems in the future – the present ones and the problem of having gone away too early.
Inner research says that those who commit suicide land for a while in a state of a clouded consciousness, which is very incomfortable. Later on they have to face all the consequences of their doing. For life does not belong to us, we belong to Life. It is not our decision to enter into life, nor is it up to us to decide when the time for passing comes. Transgressing the rules of the "play" has its consequences.
You might like to read the text from Good Will in Action on Dying and Deathlessness.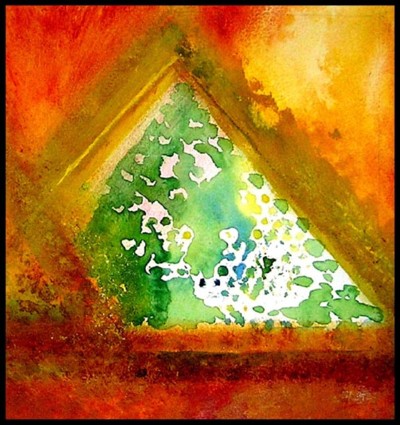 A painting from a Swedish friend