Gods on Shopping Tour
This morning while doing some shoppings in the city of Berne I discovered some nice shop window scenes. I love these "kitsch as kitsch can"-sceneries. The Indian Gods on tour in Swiss shop window decorations – what a colourful meeting.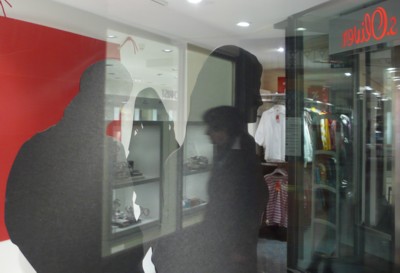 Reflections of reflections – passers-by and display dummies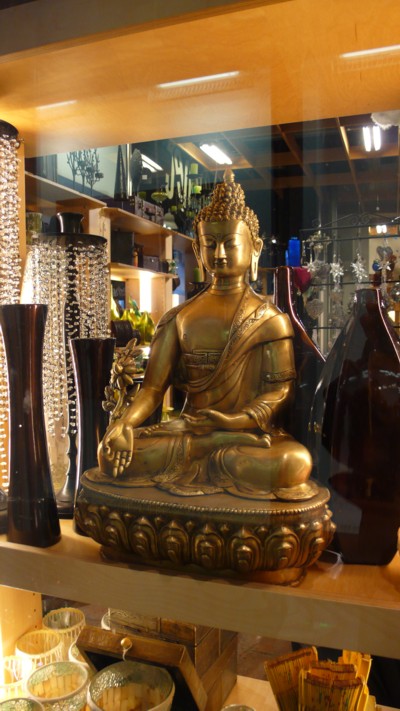 Non-attachment in the shop display: The Buddha meditating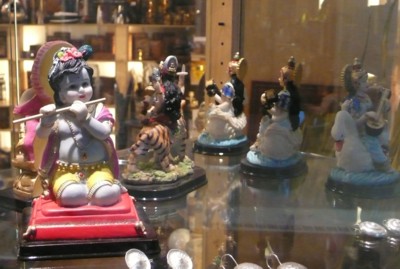 The child Krishna playing, accompanied with some Sarasvathis, and Durga listening in the back, on a tiger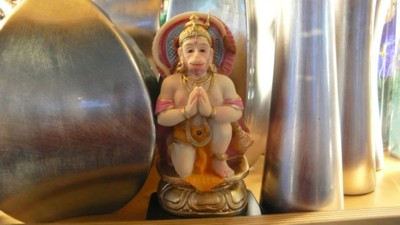 Hanuman between some vases – ready to serve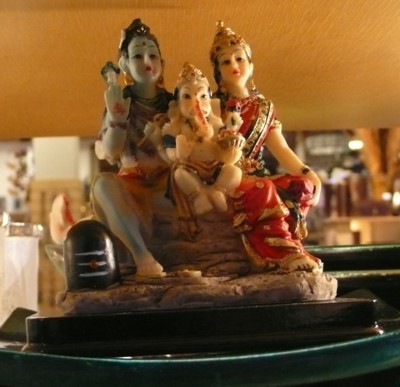 Shiva and Parvathi with Ganesha between the storage racks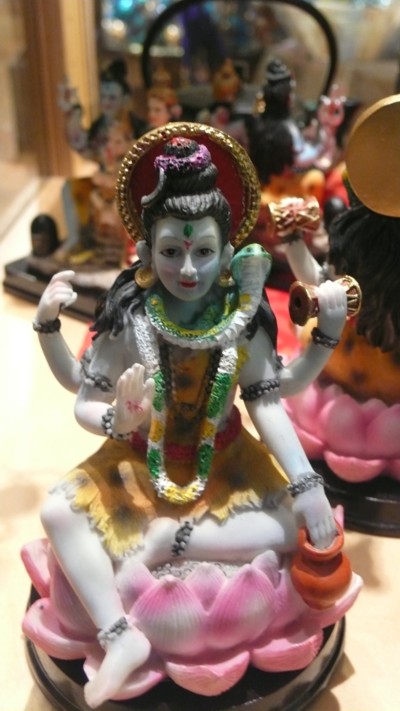 Shiva sitting on a lotus, with his drum and kamandulu (bowl), surrounded by serpents (symbols of time), blessing the photographer.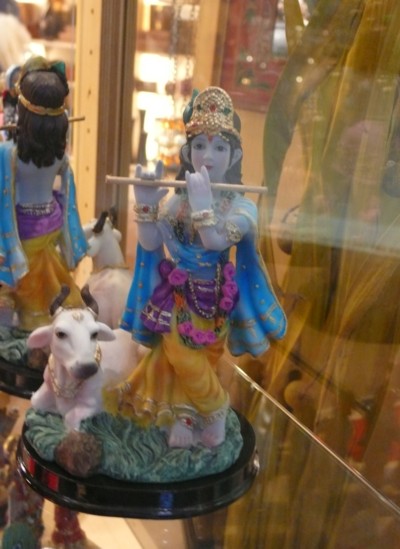 Krishna playing flute, with Nandi at his feet.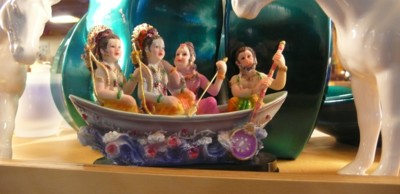 Rama, Sita, Lakshmana and Hanuman in a boat, surrounded by white horses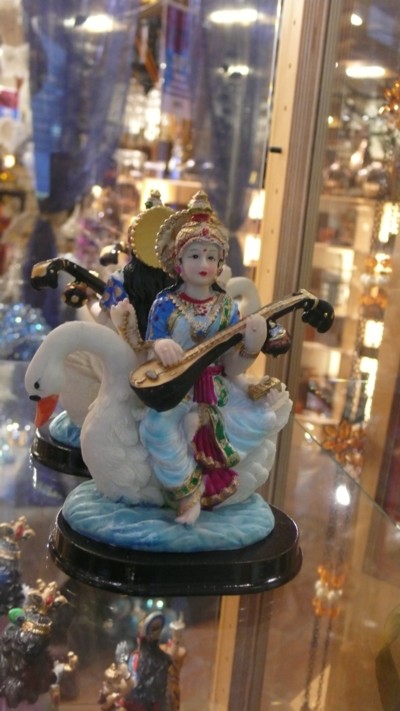 Sarasvathi, the Goddess of the Word and of Wisdom, sitting on the white swan (symbol of respiration), playing veena (instrument with 7 strings, symbolising the 7 planes, the music of creation).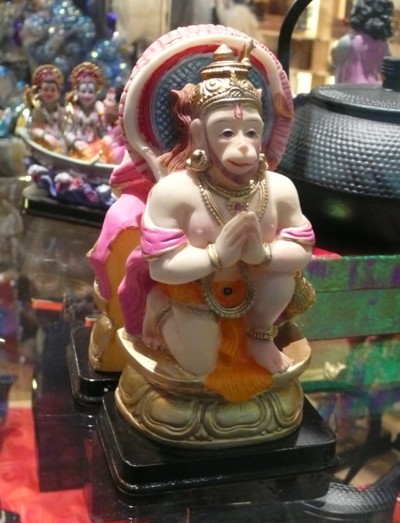 Another statue of Hanuman, in deep devotion

Enchanting Krishna, playing the music of the soul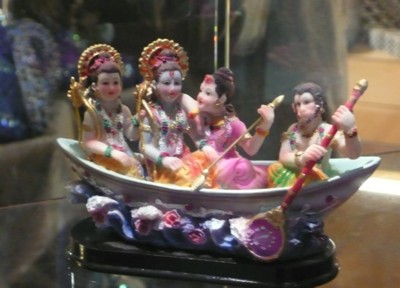 Riding through the ocean of shopping illusions

Melancholic angel: When shall I be redeemed from this boring shop existence?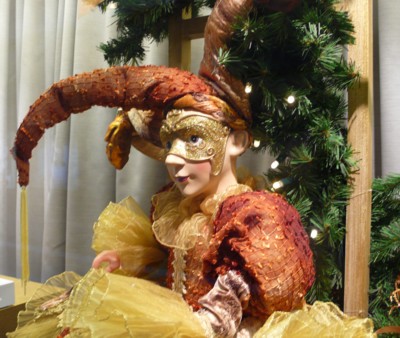 Harlekin pondering on the mysteries of commercialism