An Enchanted Place for a Good-Bye
Last Sunday my wife and I went to the feet of the Bernese Alps to look for a place where, together with some close family members, we could disperse the ashes of her deceased mother. In Switzerland you can do so in nature. It was a rainy day and the clouds were hanging deep. We went to a valley at the feet of high mountains, next to a place where we had been with my mother-in-law and a clairvoyant friend two years ago. We walked a bit into the valley along a little river and came to a place where huge rocks were scattered over a slope, close to a forest.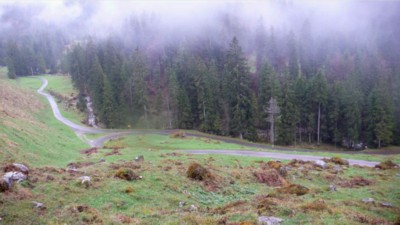 We climbed on several rocks and felt a profound energy at the place. It was like space opening around us.
On the last of the rocks, a bit hidden in the forest, there was a magical ambiance, like a fairies' world. We knew, this place would be most suited to give the ashes back to nature.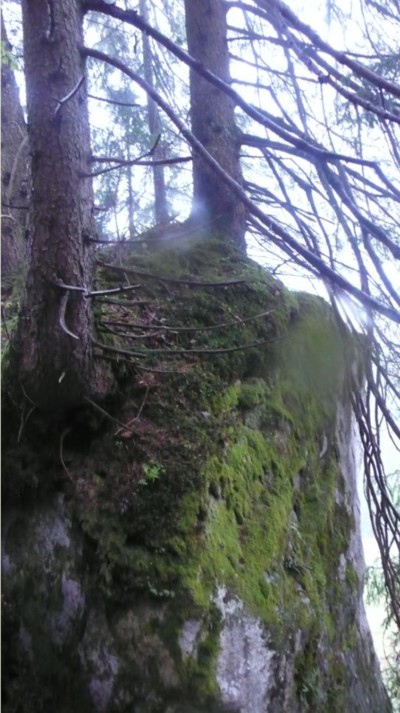 On the other side of the valley, the mountain tops of the "7 Stallions" looked down into the valley through the forests and the clouds. It reminded me of sceneries in paintings of a Vietnamese artist and refugee I had once taught German in an integration centre about 18 years ago. He gave me one of his pictures which is now hanging in my office.
The enchanted atmosphere accompanied us all the way back along the river. Now we are waiting for a good day when we can go again to the place with the family for the good-bye ritual with the ashes.