Seminar Preparations
Yesterday my wife and I were in Engelberg for preparatory works for the seminar and celebrations on the 100th May Call, which will start in 10 days. We met there with 3 friends of the WTT, who were already busy in the huge curling hall in the sporting centre to transform it into a seminar hall.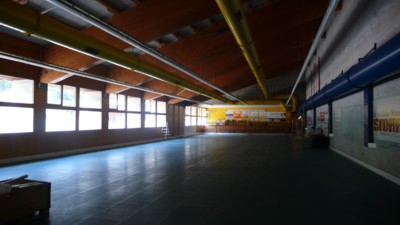 Over 450 people from all over the world will come to the meeting with our spiritual teacher, Dr. K. Parvathi Kumar. Since several months there is quite some preparatory work going on, and many details have to be arranged. Most of the work is done by 3 persons, and not much of it seen from the outside.
We had quite a good time preparing the hall. There is a pleasant anticipation around thrilling all involved.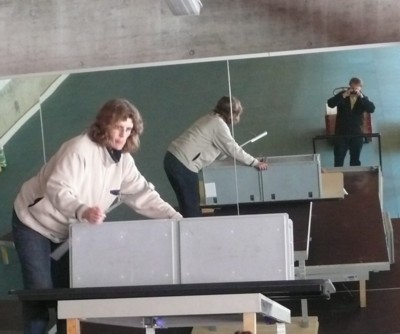 In the mirror at the end of the curling hall.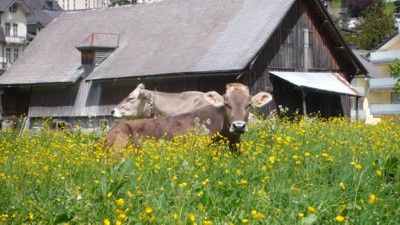 Cows right in front of the hall enjoying the sunshine in the meadow. The sound of cow-bells was ringing through the air.