A Flashmob with Young Musical Talents
Some kind of a Christmas present: The French TV channel France 2 is running a talent show "Prodiges", about high talent children in the fields of classical dance, music and song. For their program of 27 December, they have realised an extraordinary flashmob at the "Centre Commercial de Beaugrenelle", at Paris. Here you find photos about the "making of", and here videos of different young talents. I don't like boosting children under the label of "child prodigy" with the related pressure of competition and career but just enjoy the joy of the young performers.
Not a talent show, but if you want to send some Christmas greetings to a friend, you find here some e-cards with pictures I took during the last winters.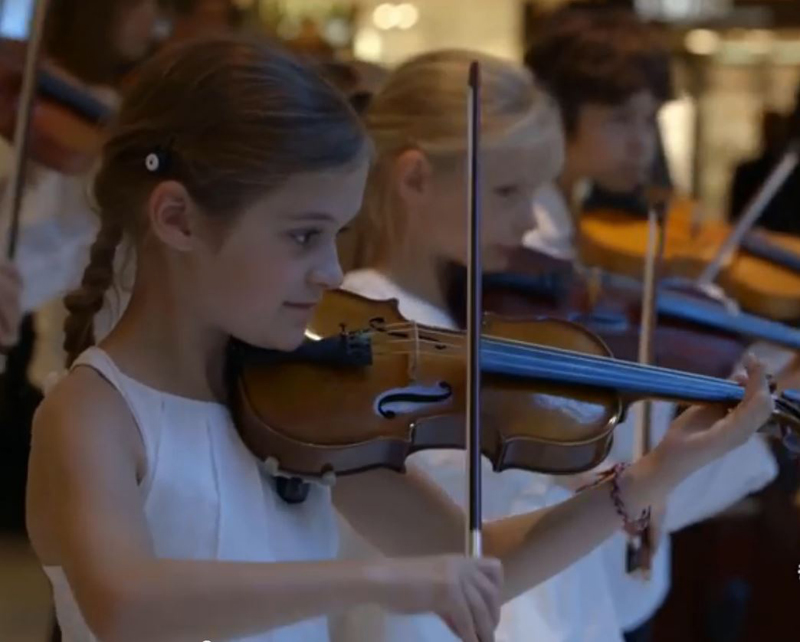 Photo from the YouTube video (c France 2)