Mysorean Impressions
On the 31st a friend of mine, Meinrad, and I started our tour. The first stop was Mysore, were a friend of mine, Dinu, had invited us. His wife and he picked us up in the hotel. On the way to his home I asked him where the famous sandalwood trees of Mysore were growing, and he said that everywhere thieves are cutting them in the night, they had stolen a tree from his garden. We went to the house of a friend of him, and engineer, – and there they had a sandalwood tree in the beautiful garden – it was surrounded by a metal coating to prevent a nightly cutting. In their home they showed us very precious old sandalwood carvings, which today there are no more artists to do such artwork. Even after more than 200 years the wood was smelling. He gave a piece of sandalwood to Meinrad and me.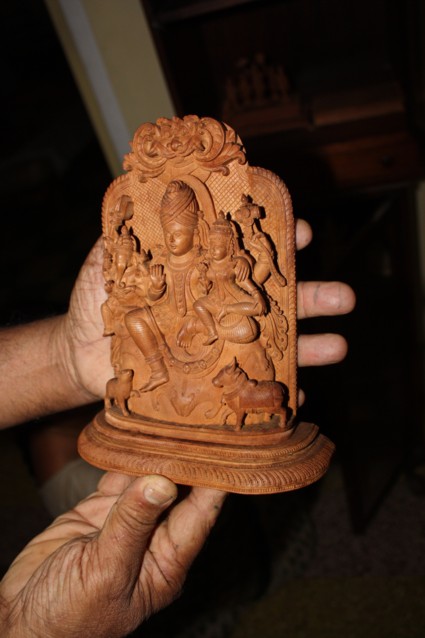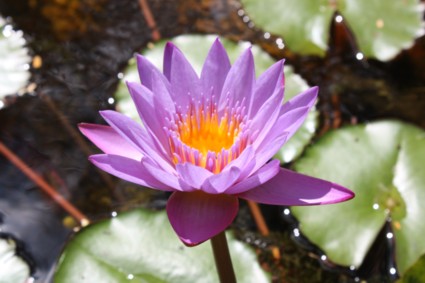 At Dinu's home we had a nice exchange, where his daughter joined us. She is a good photographer, like the father. Later we went to the site of Ananda Vana, where the Mysore group of the WTT has constructed an open hall and a spacious house. There regular classes in spiritual education are given to the children of the neighbouring villages as well as free homoeopathic treatments. They also Guru Pooja celebrations. We had our evening meditation – a vibrant atmosphere permeated the atmosphere.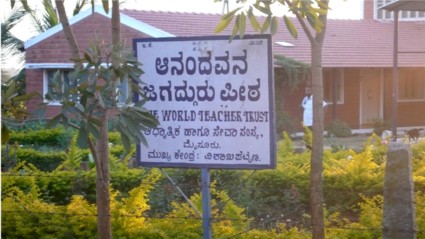 Afterwards we drove to the home of another group member. The family had gathered and we enjoyed a flute, mandolin and guitar concert. They showed us a photo of a Master who had been working in the surroundings in utter silence and unknown to the masses. He passed about 25 years ago. The photo showed his mahasamadhi (leaving the body), sitting there in a lotus position like being still alive.