Swimming in the River
Yesterday the beautiful summer weather was back, after a rainy Saturday. Just 1.5 km from our apartment there is the Aare river where we like to go in summer for a swim. Here are some photo impressions from the way down.

A view over the valley. With clear weather you could see the Alps (Jungfrau) in the background.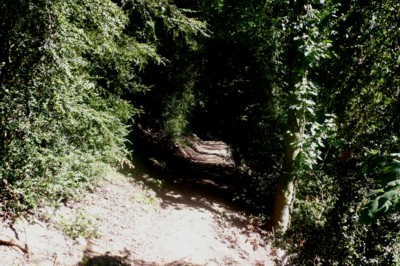 Downhill through a little foot-path.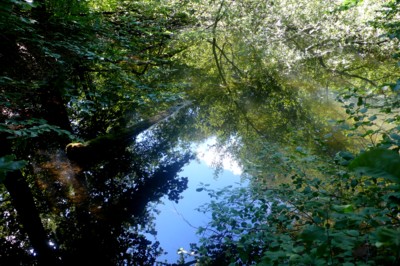 Besides the river there are some little lakes

View of the Muri-bath. You can walk up the river for some hundred meters and let yourself carry back to the bath – very refreshing. The river is going quite fast, but here it is not very dangerous to swim.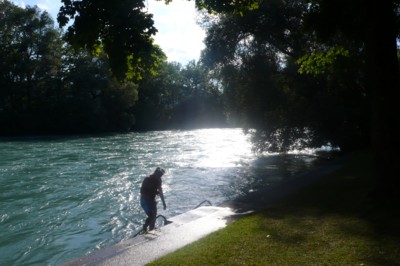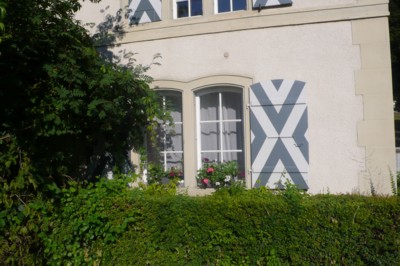 On the way back, opposite our apartment – a window of the old guardhouse of the castle.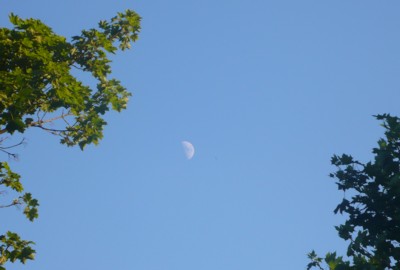 The 8th moon phase