Impressions from a Walk
We yesterday used the beautiful weather for a walk in a nearby hill area about 15 km away. The spring over there was still a bit back in comparison to the full bloom down here. Enjoy the impressions.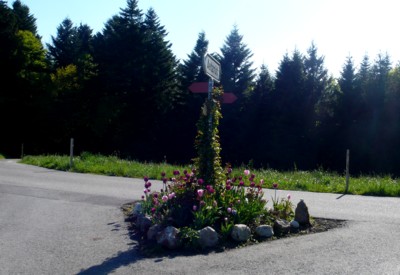 Sign post to the little village surrounded by tulips – the point of departure of our walk.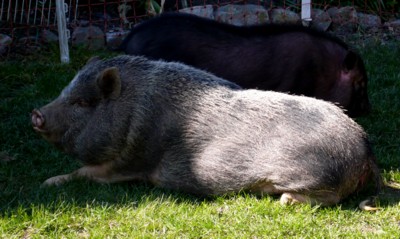 Mini-pigs enjoying the warm weather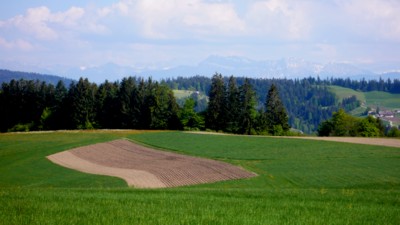 Panoramic view over the hills to the skyline of the Alps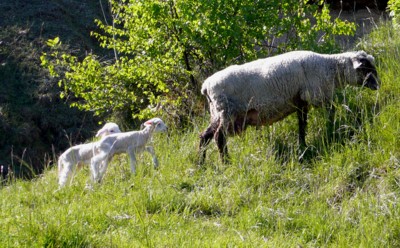 Sheep with its lambs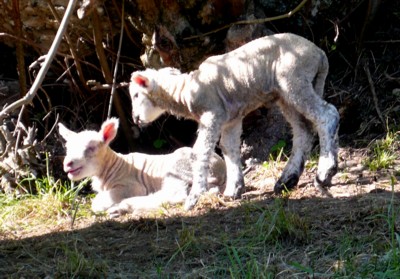 Two lambs in the sun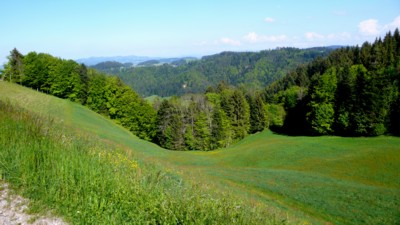 A green valley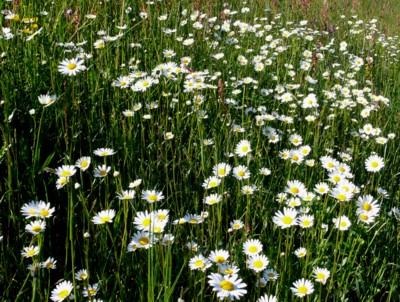 Marguerite field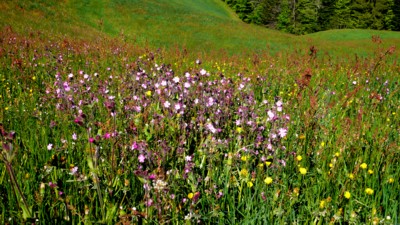 Flowers in the meadow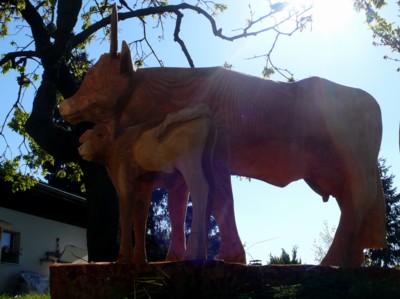 Sculpture of a cow with a little calf in front of a farm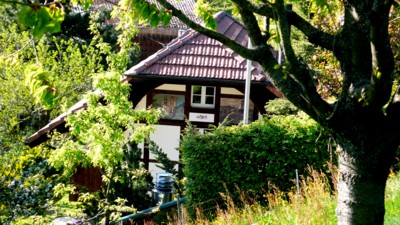 Old timbered farmhouse with beautiful paintings on the wall.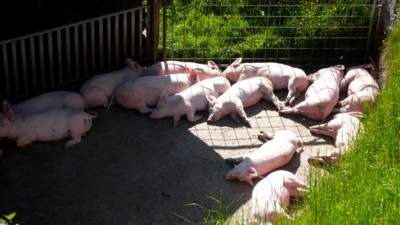 Pigs sleeping in the sun

Gnomes working in a garden

The dog likes being ruffled

An old "Stöckli"