Spring Impressions
Last Tuesday I participated in our department management retreat, where we worked out the principles guiding our work. The meeting was in the Study Centre Gerzensee of the Swiss National Bank. It is located partially in a Château surrounded by a beautiful park overlooking a lake, with a fantastic view of the Alps in the background. I took some shots of the springtime ambiance in the park.
The idyllic impression got a dissonance, when a biting smell came from a terrace below the front, where a gardener  in a  protective suit covering the whole body and a big gas mask was spraying poison over the rose trees – calling me brutally back into the present day environmental pollution.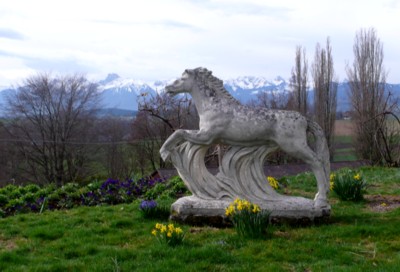 A horse statue galloping through the garden. The horse is a symbol of the vital power of the fiery signs of the zodiac, where the head represents Aries, the body Leo and the tail Sagittarius.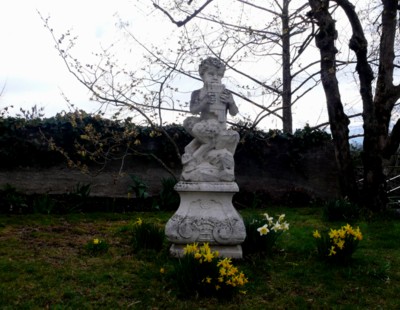 The satyr Pan playing his flute in the garden and evoking the flowers from out of the earth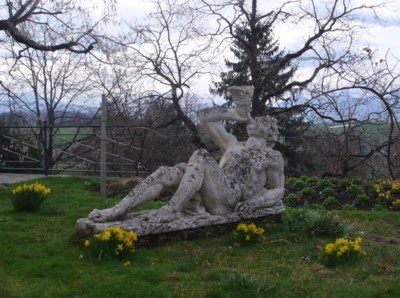 Enjoying the horn of plenty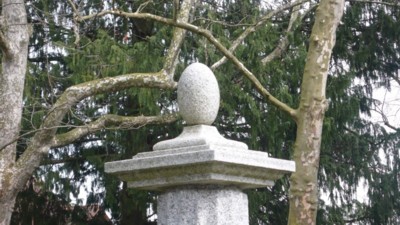 An Easter egg on the top of a fountain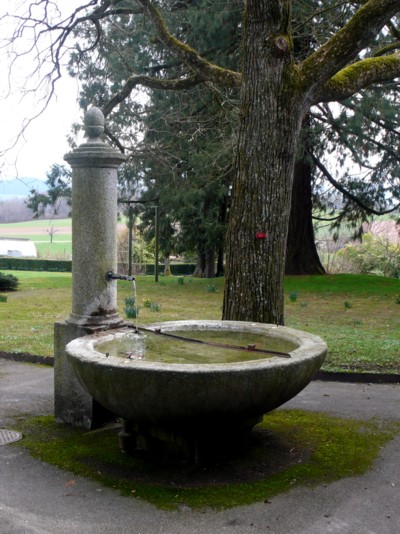 The fountain of fresh energy

A fountain in front of the Château in the sunlight

A mighty tree in the garden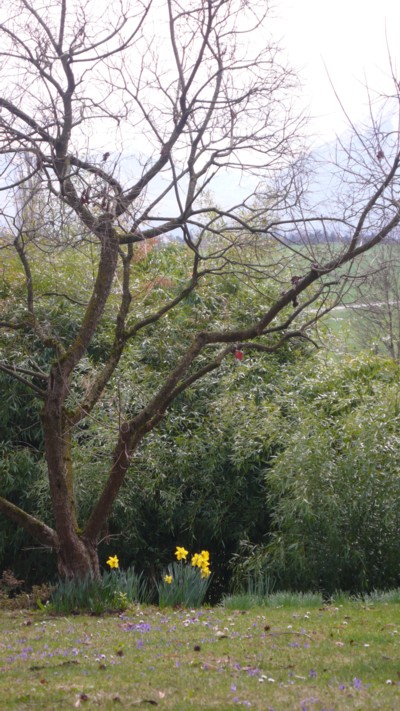 Spring ambiance under a tree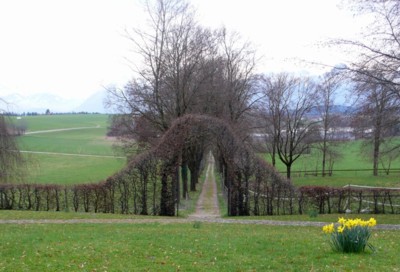 Alley leading to the lake

The garden of the little Château, the seminar centre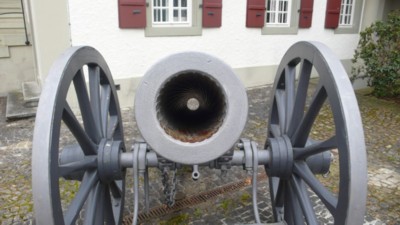 An old cannon in front of the entrance, with a spiral inside

Magnolia bud
Fishes enjoying playing with water, with the Alps in the background