Enchanted Winter Scenery
Yesterday night the first snow transformed the surrounding nature into an enchanted scenery, covered with the pristine purity of the fresh winter. It's like an outer reflection of the purity of the soul.
I was passing the day on the Gurten, the "house-mountain" of Berne, for a strategy workshop of our department, where I will be, from January onward, member of the management of the department. I took advantage of the occasion to take some shots.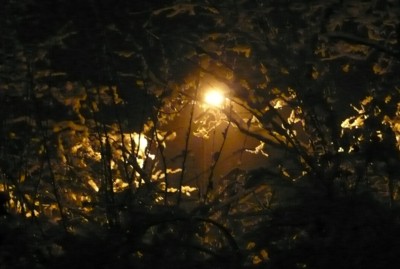 Early morning in our garden: the street light has become a magical lamp, shining through the hedge.

On the way, passing by the seat of the South Korean embassy: snow shovelling

Over the Schönau-bridge, where in summer people are jumping into the Aare river for a swim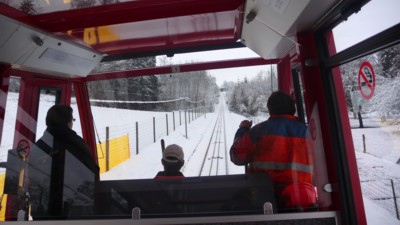 Inside the funicular uphill to the Gurten

The Gurten restaurant with an old ski-jump – like a fairytale castle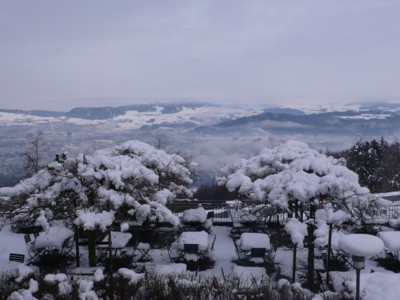 The restaurant terrace overlooking Berne

View from the balcony: Not just the time for a café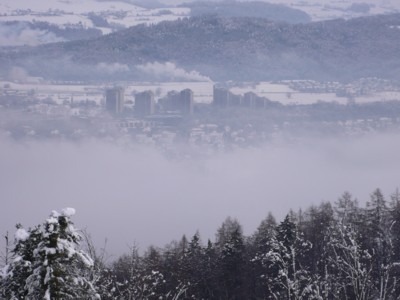 View into the valley. Somewhere right in front of the multi-storey-buildings you see our apartment building 🙂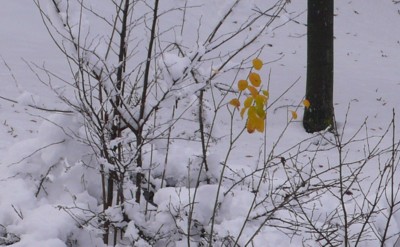 Last autumn gold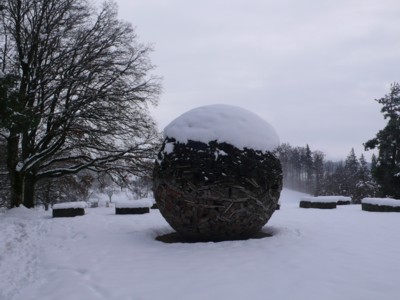 A work of art, amplified by a snow-cap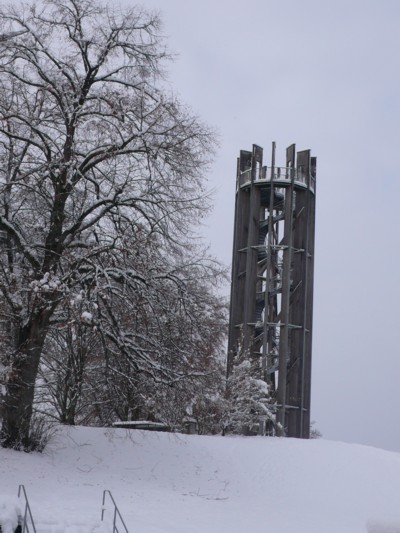 A beautiful look-out, like the vertebral column with the kundalini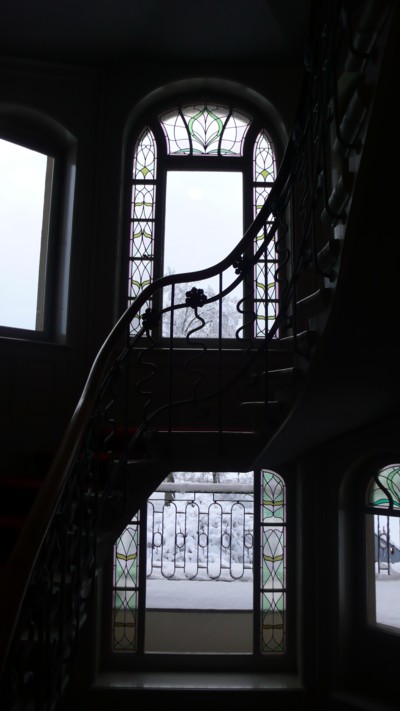 Inside the Gurten restaurant building: A beautiful Art-nouveau staircase, leading to higher realms of unfoldment