Fractal Flames Images
I just came across the Fractal World Gallery, where you can find many beautiful images created with Fractal Flames. The gallery is run by Cory and Catska Ench, who have done many interesting paintings, also big wall painting.
Fractal Flames are algorithmically generated images and animations. The shape of each image is specified by a long string of numbers – a genetic code of sorts. You can create your own flames for example with the Apophysis interactive designer. Or you can download the Electric Sheep, a free, open source screen saver which can be installed on any ordinary PC or Mac.
P.S.: Here you also find beautiful images of fractals.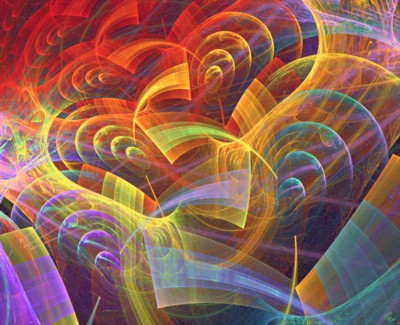 (c) C. Ench